Posted by Marcus Tjen on 7th May 2021
Introducing the 2nd Generation Panasonic Toughbook CF-33 (MK2) Rugged Detachable Laptop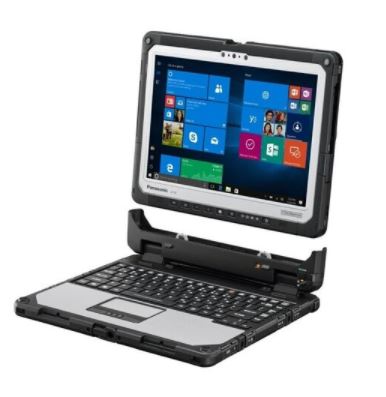 The world's first fully rugged 12" detachable Laptop has been updated, Panasonic has release the 2nd Generation model of the CF-33. For Australia, we're expecting wifi only and wifi + 4G models with i5-10310U vPro CPU, 8GB of RAM and 512GB SSD as standard. They are expected to be available in Australia by 2nd week of July 2021.
In the 2nd Generation, Panasonic has increased the temperature resistant of the Toughbook CF-33 from 50°C to 63°C and improved the drop resistant from 1.2m to 1.5m. This improvement will make it more hardier both in the vehicle and in the field environments.
You can pre-order your CF-33 MK2 from Rugged Computing, you can find both CF-33 models from this link. If you have any question or would like to learn more about the CF-33 MK2, please contact our sales team on 02 8840 9883 or email us at info@ruggedcomputing.com.au .